9.5.2019 – New photos of now 7 weeks old puppies!
Birthday: 15.3.2019
Websites of individual puppies can be found here:
Parents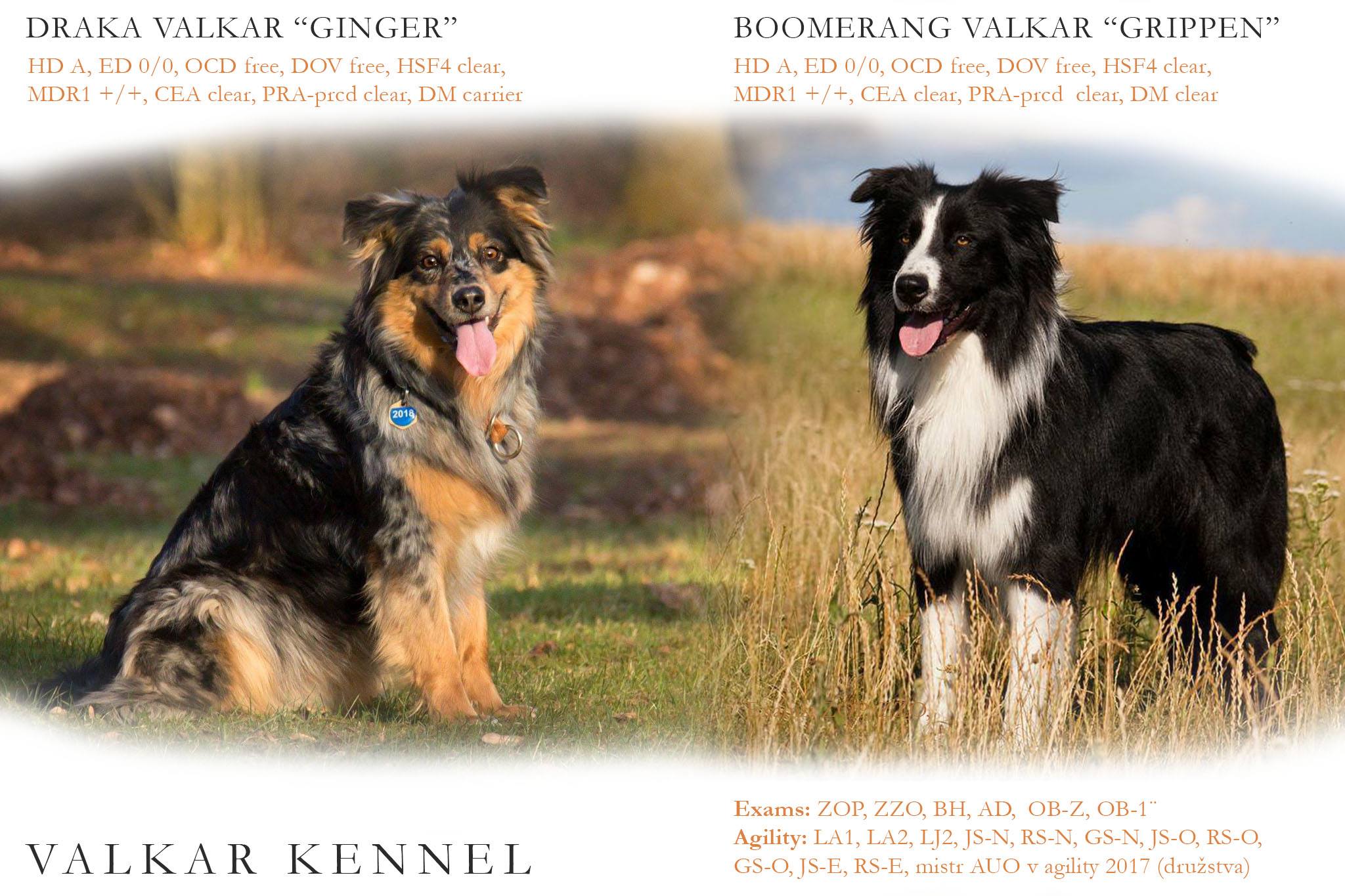 First mating happened on 13.01.2019, puppies are due in the middle of march.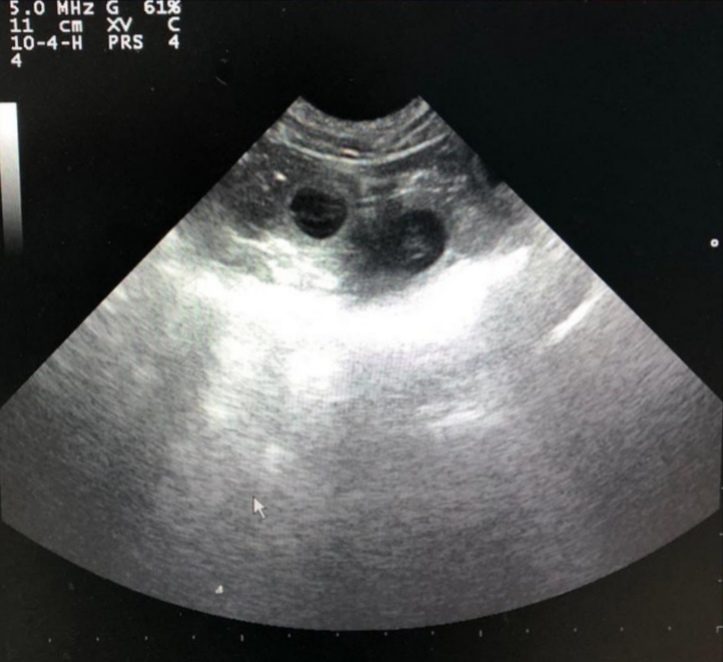 The F litter is the first to be sired by a czech male. Boomerang Valkar (Grippen) himself was born in our kennel so this litter is a match of two genetically unrelated Valkar lines. A very similar match has been made in the past by the Lucky Aussies kennel and the resulting puppies are very succesful working dogs with great dispositions for competitions.
We believe this litter will produce a number of wonderful dogs with love for training and sports who will be perfect for an active lifestyle with their future owners.
We picked Ginger from our litter for her free spirit and beautifully wild colors and she turned out to be a very smart and hardworking girl as well. In the beginning she wanted to train and play all the time and demanded a lot of our attention. She is our first dog that was brought up using shaping. She enjoys agility training with her owner but after years of competitions with our other dogs Katie and Arya it is mostly just for fun. Even though she doesn't have all the trophies and medals herself, her siblings are the proof that the litter has all the necessary potential (for example her brother D'Artagnan Valkar with his owner Patrik won the Czech National Championship in dogfrisbee and continue to represent in world class championships).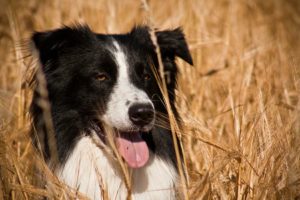 Grippen comes from litter B born to our female Arya (All By Myslef Diandra) and sired by Imagineer's Incredible Lad from a kennel in the Netherlands. Thanks to his owner, Bára Hynková, he has grown up to be a very versatile working dog. He enjoys all activities be it agility, obedience, defense, dogtrekking, dogfrisbee or tracking. And as he is quite gifted in all of these he has been succesful in various competitions too.  Constitution wise he is beautifully built and has the looks of a perfect working Aussie. His character shows much of his mother Arya — he is loyal and loving to all but especially to his owner.
Video of Grippen's training: https://www.youtube.com/watch?v=A9Rpf2q2aNQ&t=37s